Van Buren Tech was featured on the back page of the Van Buren Reminder. Check out the latest edition now!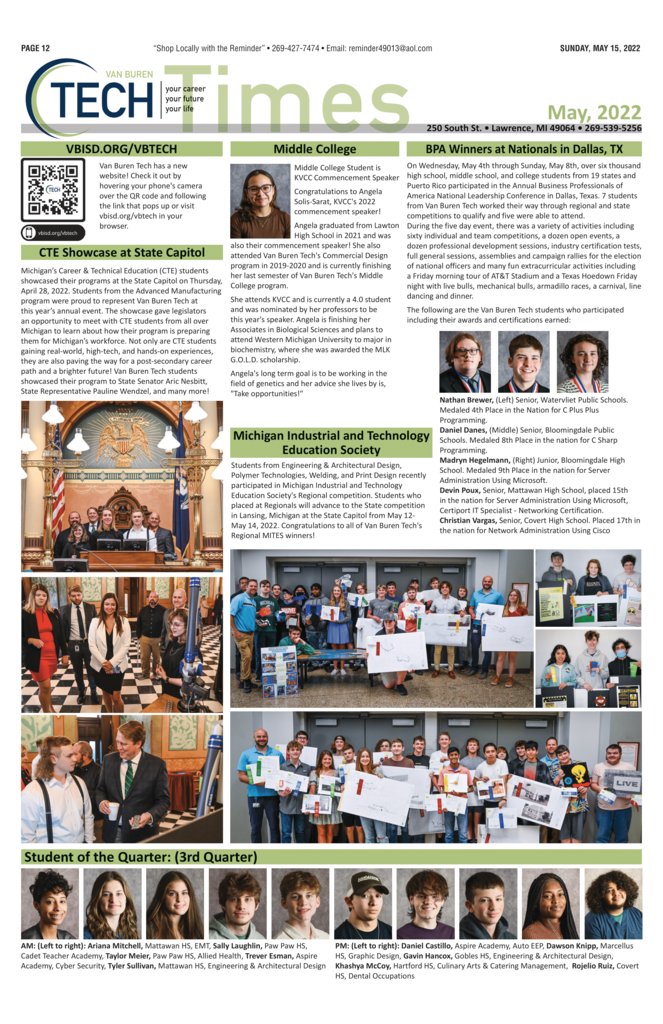 Middle College Recognition Night is tomorrow, May 10, 2022 at 5:30pm at the VBISD Conference Center. Come out and support our 13th year students!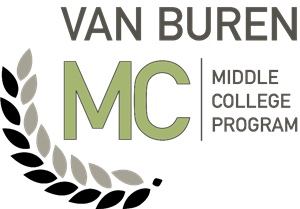 Happy Teacher Appreciation Day from Van Buren Tech!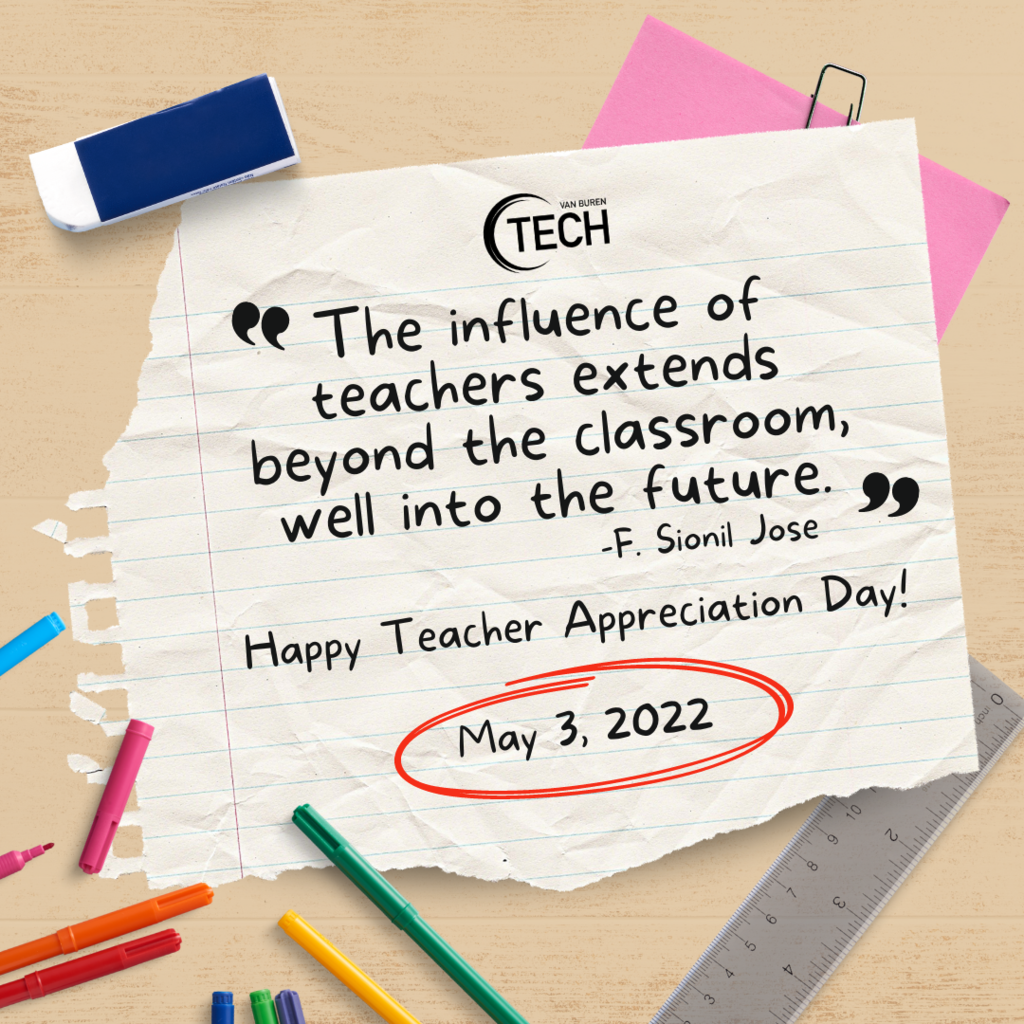 Thank you Josh Stanton, lead web & brand designer from Kzoom, for visiting Van Buren Tech's Graphic Design program! Stanton shared his passion for design and photography along with some of his favorite recent projects, followed by speaking one-on-one with students as they shared some of their work. Not only does Kzoom work with companies such as stryker, Schupan and Ameriprise Financial, they have also worked with Pfizer and created the first ever Pfizer Vaccine release video in December, 2020! Kzoom is a digital marketing agency based in Kalamazoo, Michigan and they are inspiring today's youth to be tomorrow's creative minds!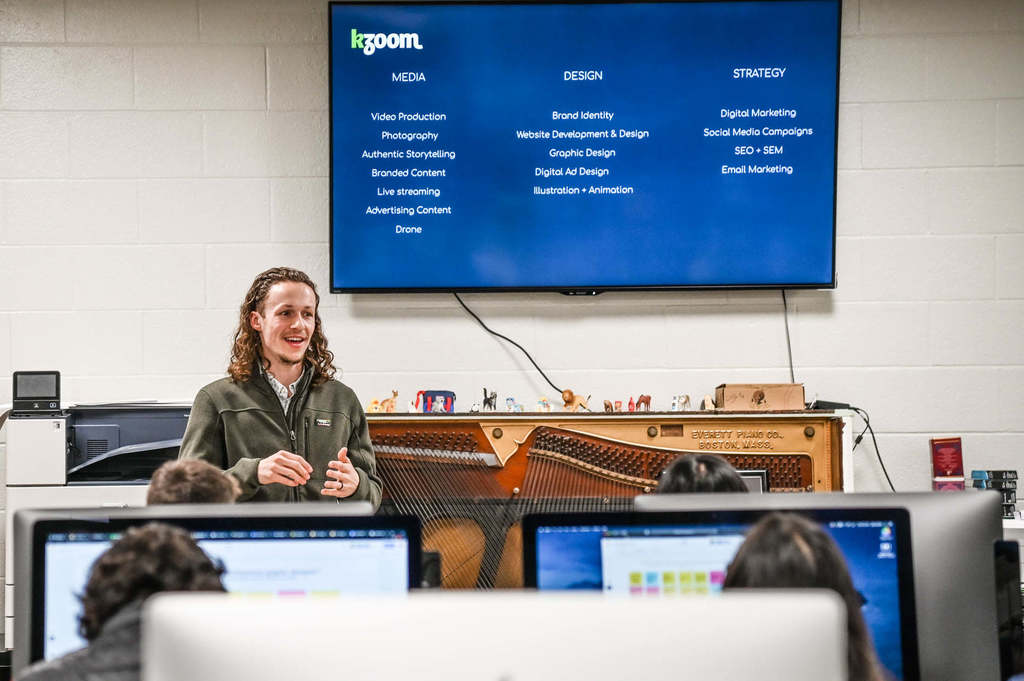 Van Buren Tech's National Technical Honor Society is sponsoring a pet food drive for Al-Van Humane Society from May 2-May 13. The shelter has requested dry or wet cat and dog food. Donation boxes are set up by the NTHS display board in the lobby of VBT. Stop by from 8am-3:30pm to make a donation!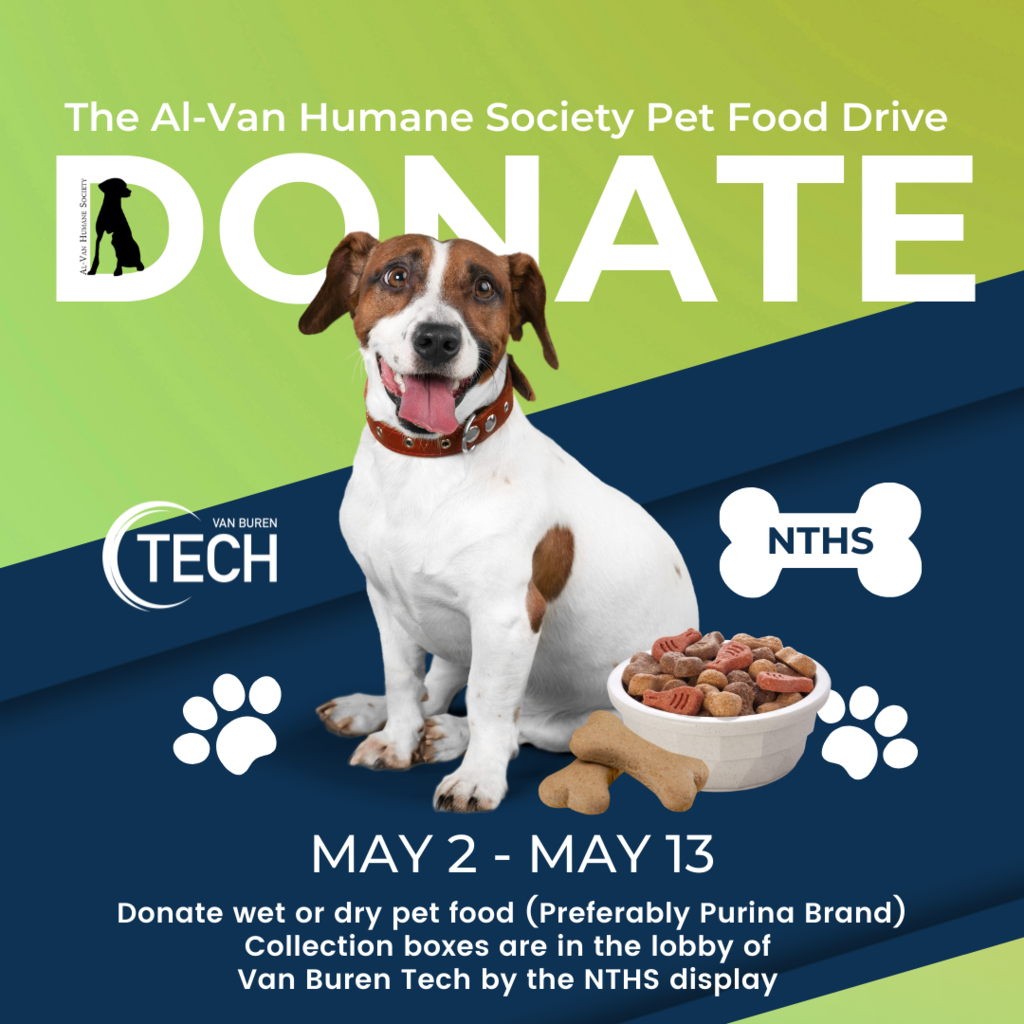 Van Buren Tech will be featured in the Van Buren Reminder on Sunday, April 24. Don't forget to pick up your copy at a local store near you!
Mock Disaster is coming up on Wednesday, May 11. Volunteer as an actor or industry professional: Contact
bmillan@vbisd.org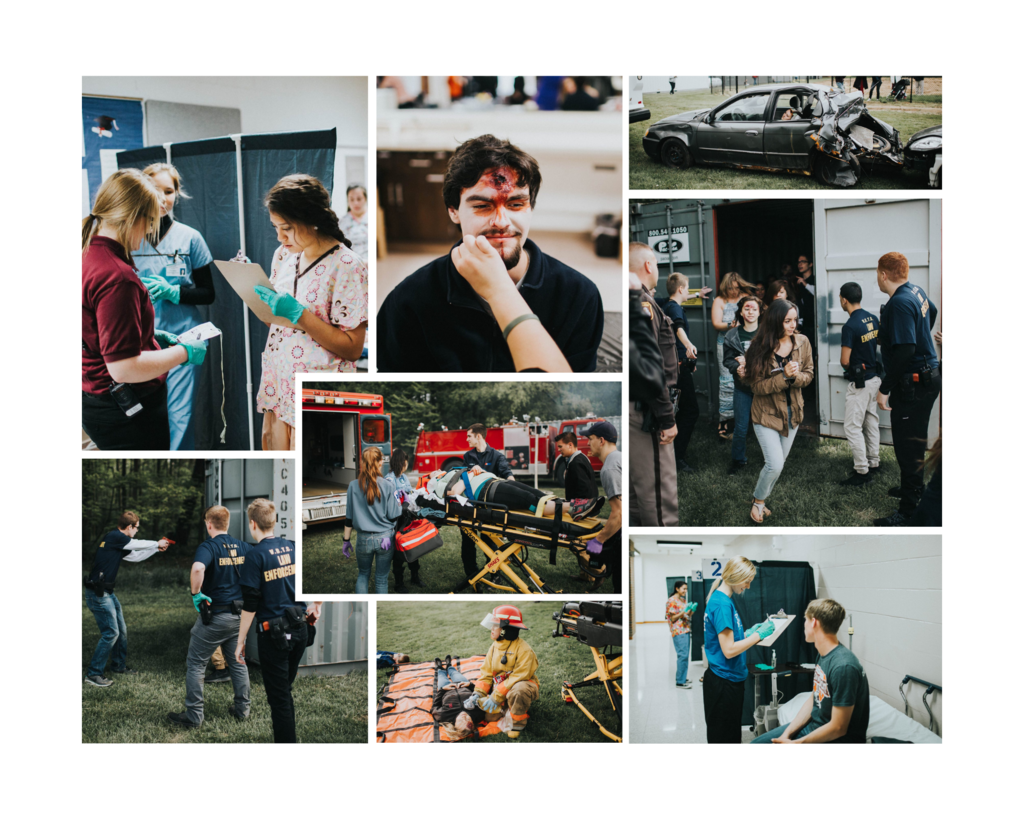 Career Camp for current 6th-8th graders is coming up! Mark your calendars: June 13-17, 2022