Join Middle College's information session Wednesday, January 18th at 7:00pm Virtual Meeting: meet.google.com/hqf-yacz-jcy or by phone at 1-419-751-2878‬ (PIN: ‪819 913 524‬#)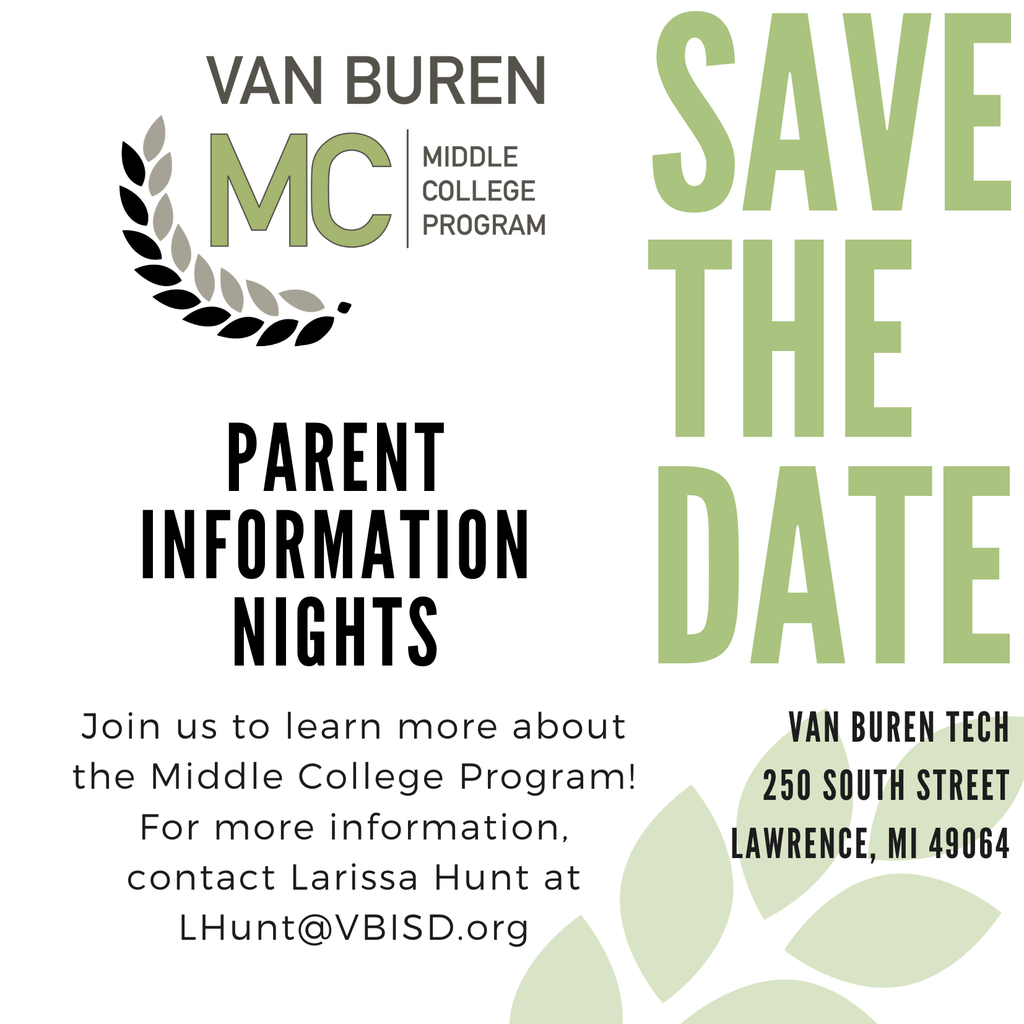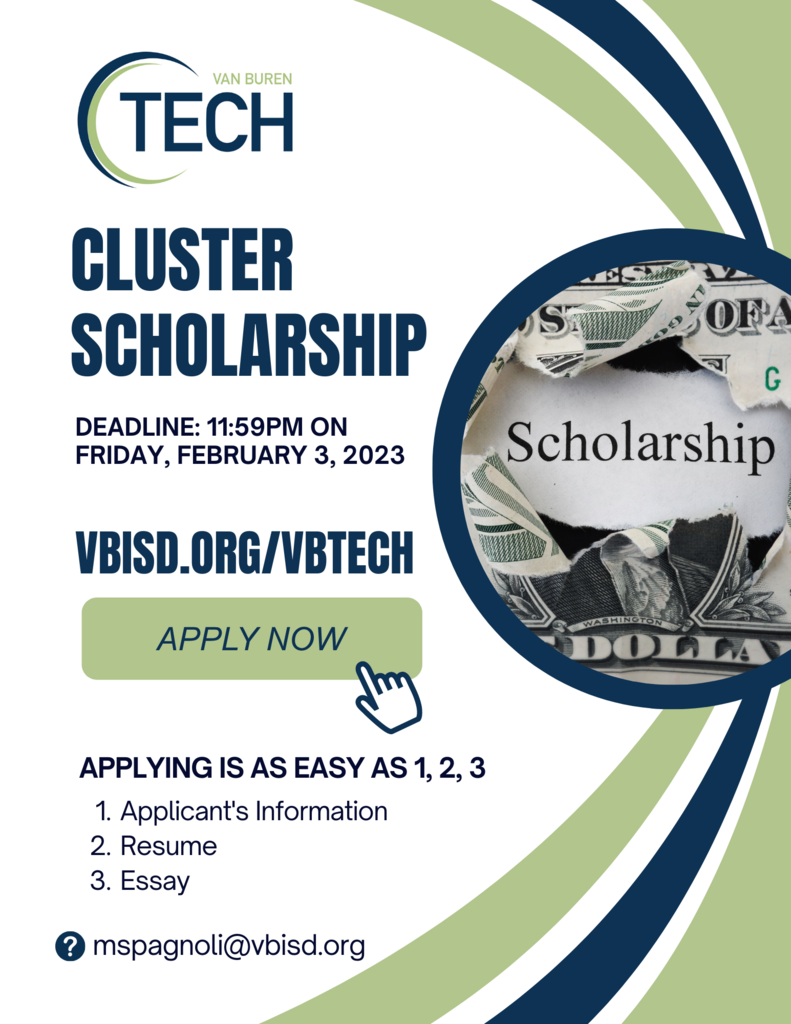 Thank you to everyone who attended Van Buren Tech's 10th Grade Family Open House tonight. We hope you enjoyed exploring our CTE programs and Middle College information session.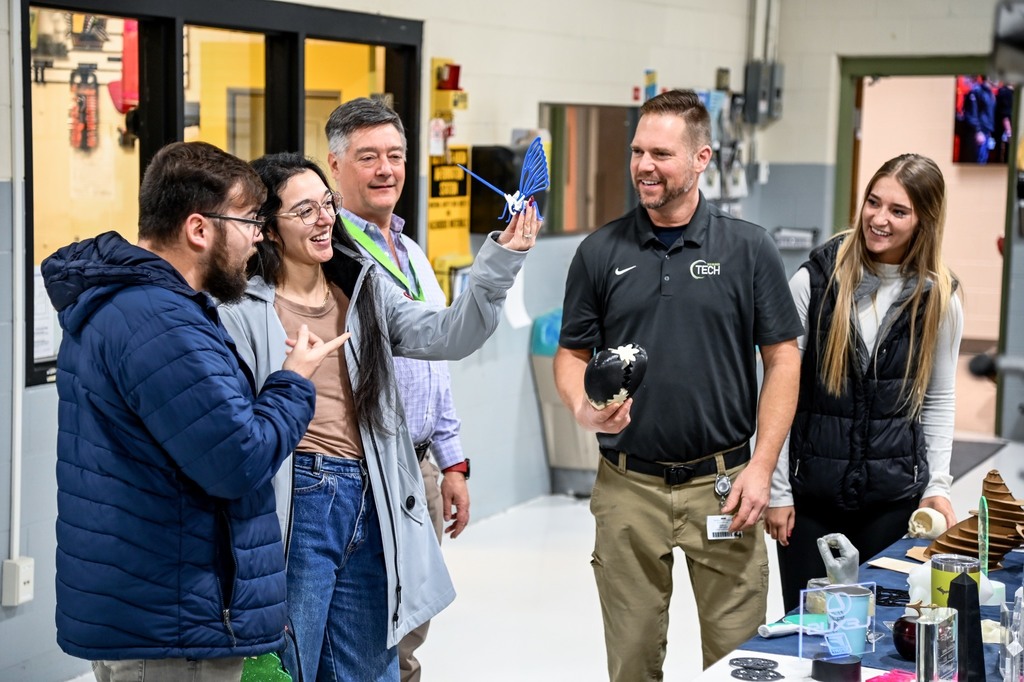 FOR SALE: Beautiful new 1,365 square foot, 3-bedroom, 2-bath home constructed by the Construction Trades students at Van Buren Tech. This home is located in the Corwin Meadows subdivision with easy access to I94. An eat-in kitchen provides easy access to the three season room through sliders. Main floor living includes a spacious master bedroom with master bath and walk-in closet. Two additional bedrooms on the main floor allow you to keep the family nearby. A large unfinished DAYLIGHT basement is ready for your finishing touches. It has been plumbed for an additional bathroom. The exterior is low maintenance vinyl siding with Simonton low E windows. This home has city water & sewer and is part of the Corwin Meadows Homeowners Association .
https://www.forsalebyowner.com/listing/217-corwin-meadows-dr-lawrence-mi-49064/637cf7a50c1ecdd3b406ab47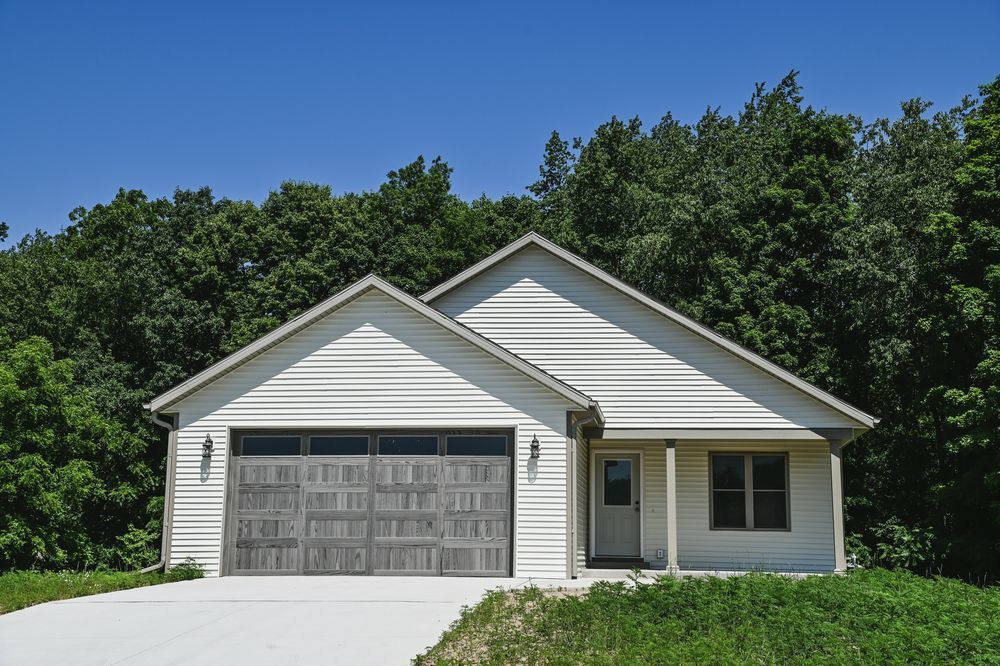 Kailee Logan is a senior at Paw Paw High School and a second-year student in Van Buren Tech's Agriculture & Natural Resources program. Kailee placed top 3 at her chapter level and then advanced to Regionals, where she placed top 3 again with Region 1. Kailee's win at Regionals advanced her to the Michigan Farm Bureau High School State Discussion Meet in Grand Rapids where she competed in two rounds of discussion. The first round asked competitors to discuss how high school students can play a role to help combat food insecurity in their communities and throughout Michigan. The second round asked competitors to discuss how they can bridge the gap with non-traditional agriculture and urban communities. Kailee's articulation and innovative viewpoints on both topics helped expand the discussion and give ideas on how to set realistic goals to help agriculture education expand in our communities. Congratulations to Kailee for doing a great job representing Van Buren Tech at State!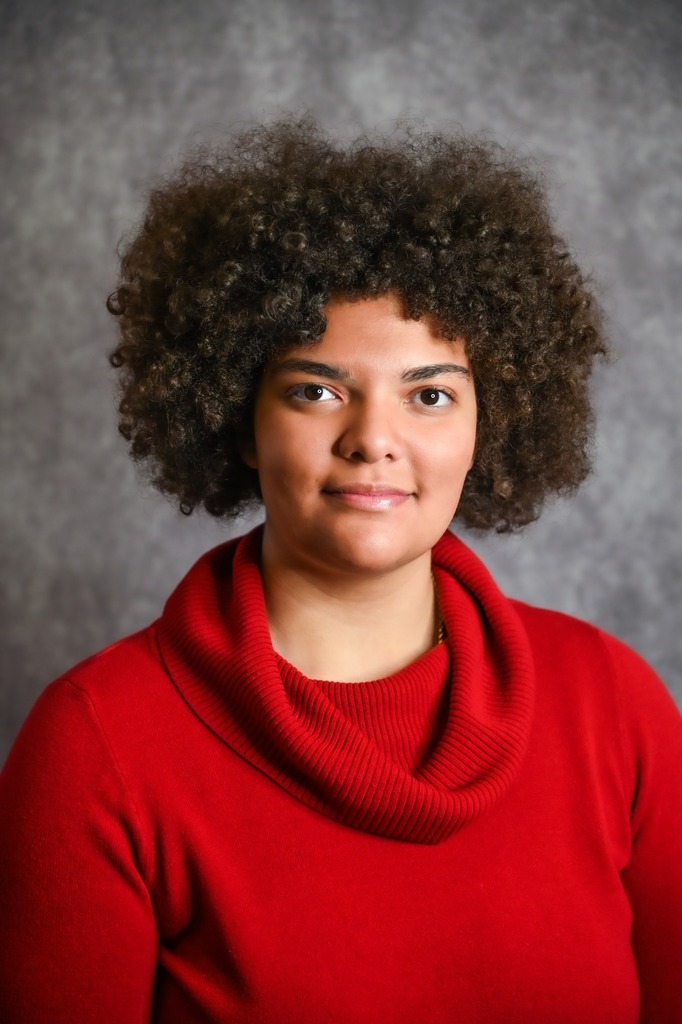 Van Buren Tech's 10th Grade Open House is Monday, December 12 from 5-7pm. There will also be a Middle College information session starting at 6:30pm. If you're a 10th grader and you are considering attending Van Buren Tech your junior and/or senior year of high school bring your parents to the open house and take them on a tour to discuss the programs you're interested in. It's time to learn about the difference Van Buren Tech is making in education!
Students in the Graphic Design and Print Design programs had a field trip to Lane Automotive, one of the largest businesses of their type. They have an in-house team responsible for all design, including catalogs, trade show booth items, and web design! The students got to see up-close what a career in design can look like. Lane Automotive is also a part of some of Van Buren Tech's advisory committees, guiding programs on what should be taught in the classroom to make the students employable. Lane Automotive cares about Van Buren Tech students and is helping VBT instructors prepare them for what's to come in their future career.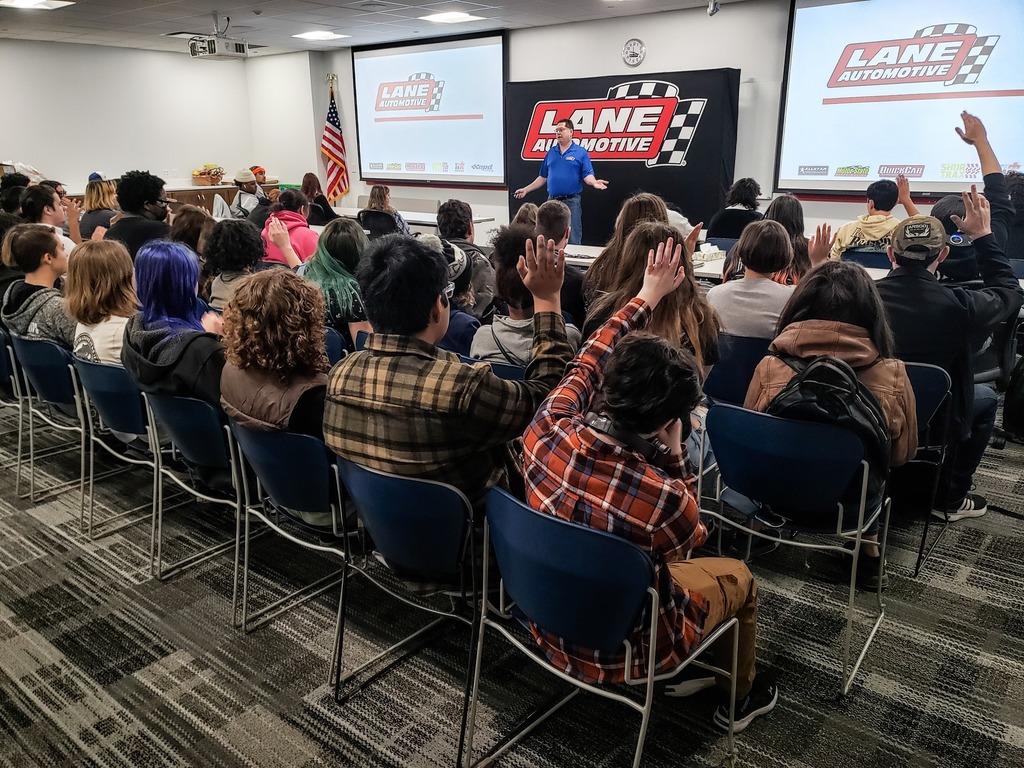 Students in the Agriculture & Natural Resources program at Van Buren Tech are assessing birds for market evaluation at a poultry processing plant. They're checking the width, girth, and the depth of the chicken's breast during the assessment to determine which chickens may have the highest value.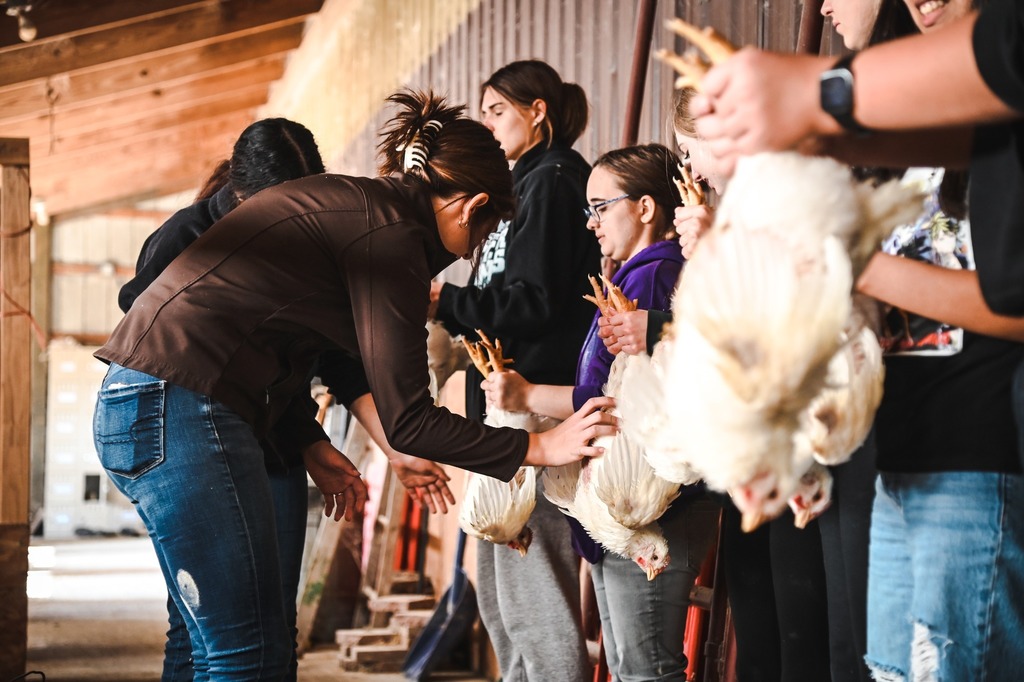 Jersey Keeslar, a senior at Marcellus High School, was selected as the winning design from Van Buren Tech by Hartford High School officials. She was a finalist for the new mascot decision-making process and competed against three other corporations for the final design choice. The final choice was made by a committee of 20 Hartford High School students who worked directly with the class incorporating mascot theme, color schematics, and designs that aligned with their rebranding vision. Although Hartford High School ultimately chose another corporation's logo as their final selection, Van Buren Tech is proud of Jersey for her great work and honored by Hartford's consideration.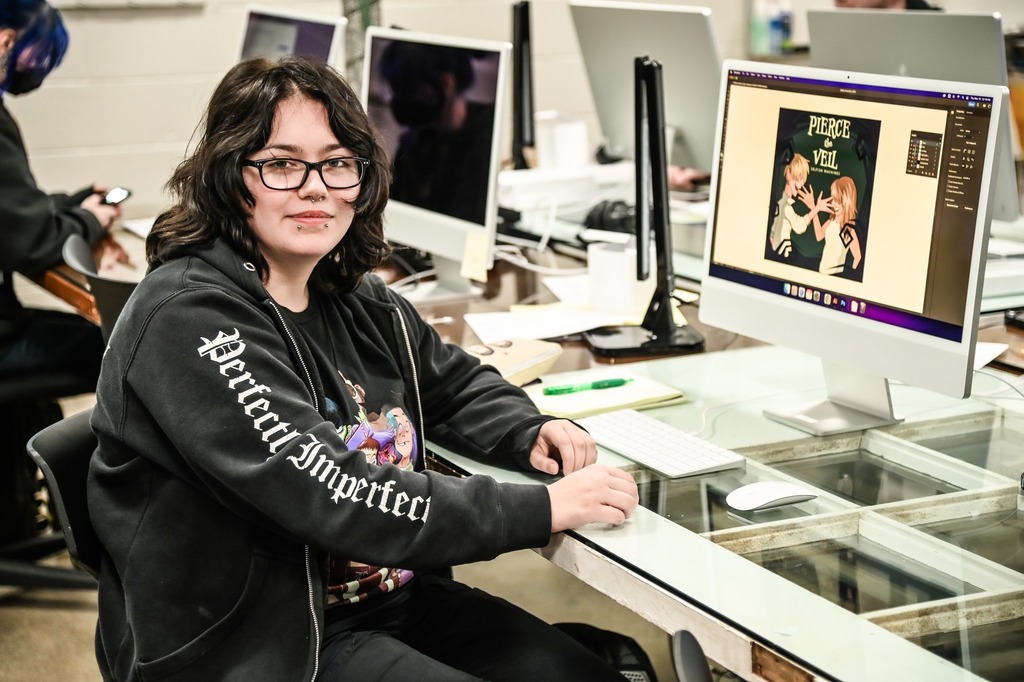 Thank you Lisa Johnson for visiting the Dental Occupations program at Van Buren Tech! Johnson is a Registered Dental Hygienist at Griffin Dental in Hartford, MI. She spoke to students about a career in dental hygiene and how to properly measure the health of the gum tissue by completing periodontal charting. The students were also able to practice on a live patient to obtain hands-on learning and experience that'll prepare them for their future in Dental Occupations.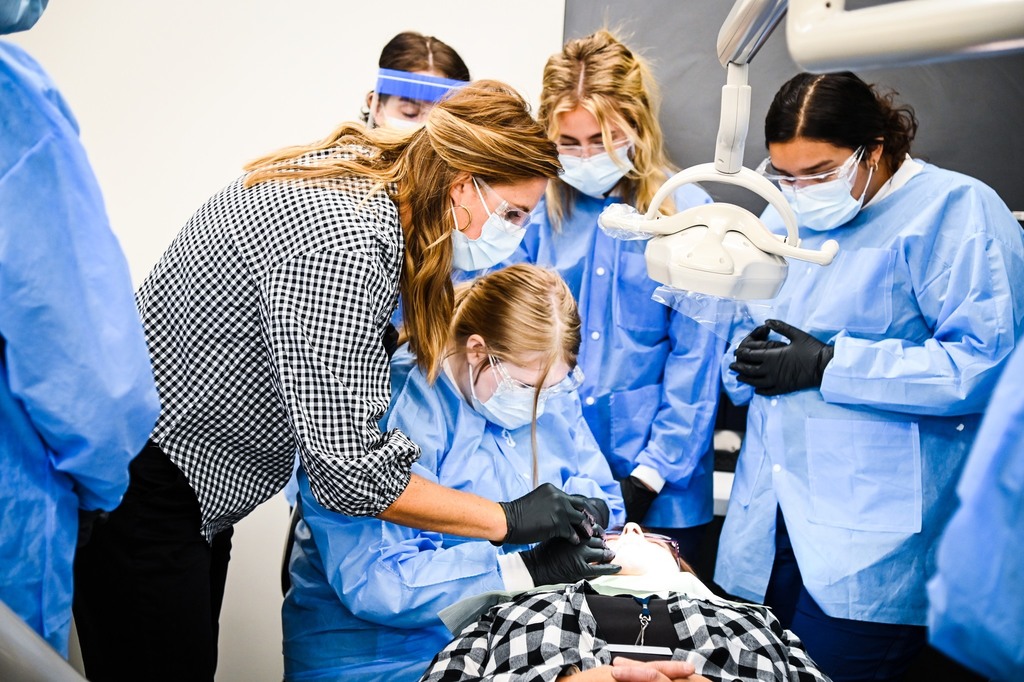 Select students from Van Buren Tech's Culinary Arts & Catering Management program visited Lake Michigan College to work with and learn from Chef Luis Amado. Chef Amado is a Certified Executive Pastry Chef by the American Culinary Federation and he is a part of Lake Michigan College's Culinary Management. Students learned industry-related technique, skills, and the process of creating a culinary work of art. Culinary Arts & Catering Management students are no stranger to success in the kitchen. They also recently competed at The Great Pumpkin Soiree at the Fetzer Center at Western Michigan University. This was a charity event to raise funds for Kalamazoo in Bloom. With approximately 150 guests it was a great experience for the students. Van Buren Tech walked away with the award for "Best Tasting Savory Dish." Other winners from The Great Pumpkin Soiree include the following: Most creative use of pumpkin - Rugger's Up & Under Best tasting sweet dish - Captain Cook Best vegetarian - Friendship Village Best tasting savory dish - Van Buren Tech Center Peoples Choice 3rd Place - Firekeepers Casino Peoples Choice 2nd Place - Rugger's Up & Under Peoples Choice 1st Place - Friendship Village And Best Overall and winner of the great pumpkin traveling trophy - Chef Jeff Neverske from The Fetzer Center/Millennium Restaurant Group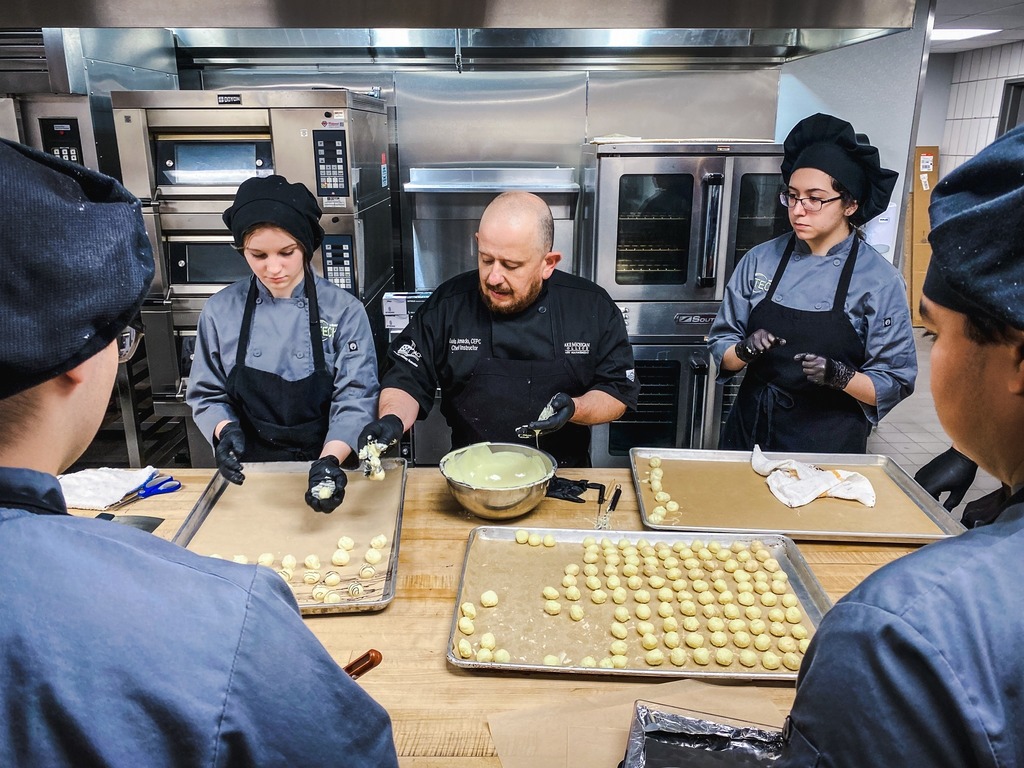 Students in the Engineering & Architectural Design program participated in a Shark Tank competition. They were tasked with creating a desk organizer that could hold their phone, secure their writing utensils, and organize their desk without taking up too much space. Students created their design on the computer, created a mock design using cardboard, and pitched their item to the Sharks. Next, the winners will be able to 3D print their design to watch their ideas become a reality! Although all of the designs were extremely innovative, the Sharks were only able to choose one winner from each class. Check out the contestants and their designs!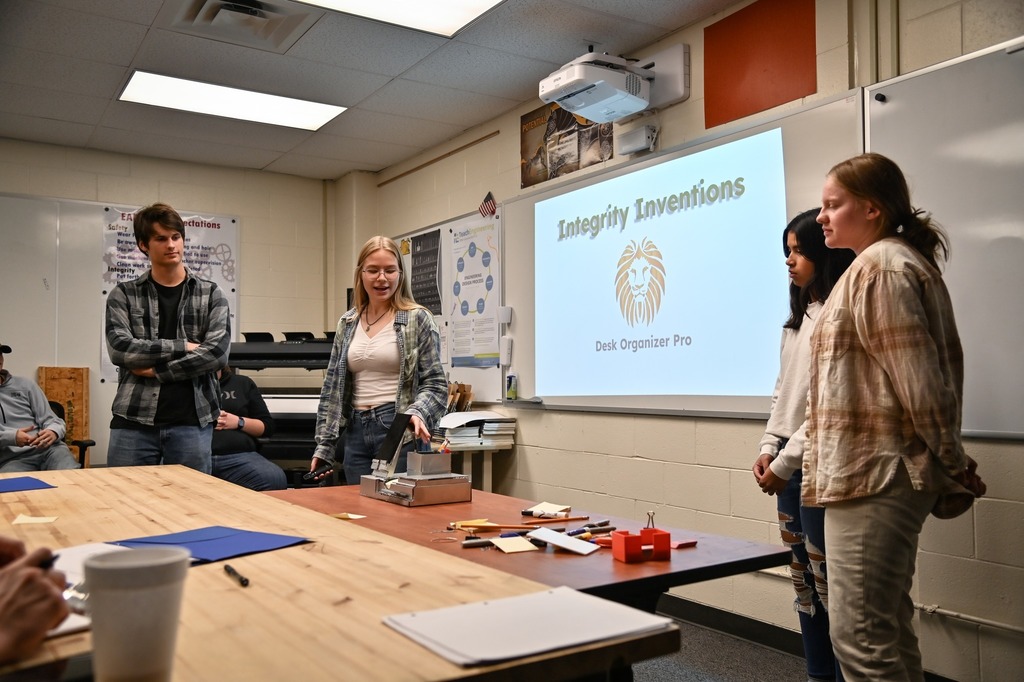 Happy Thanksgiving from students from the Early Childhood Careers & Education program and the Play & Learn Preschool. They presented a special Thanksgiving show just for their grandparents!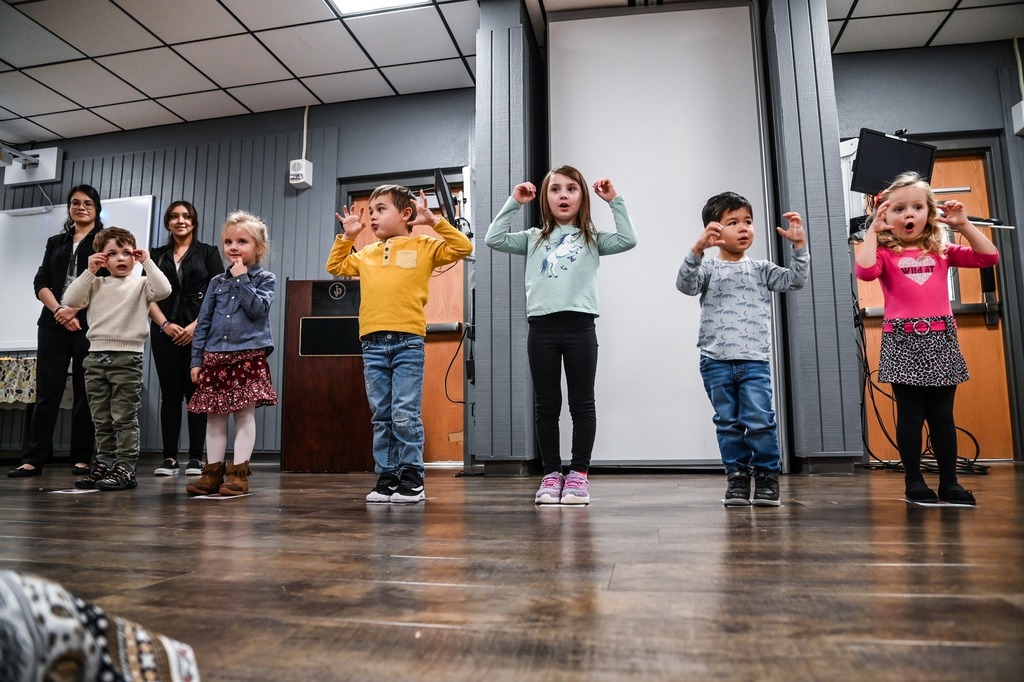 Students in the Agriculture & Natural Resources program are learning how to run a small business by operating a fresh floral service. They are also learning the fundamentals of design in the floral industry, as well as how the cut flower industry operates in the United States and other countries. This allows the students to see the the whole process of the industry and learn about agricultural job opportunities in the floral industry.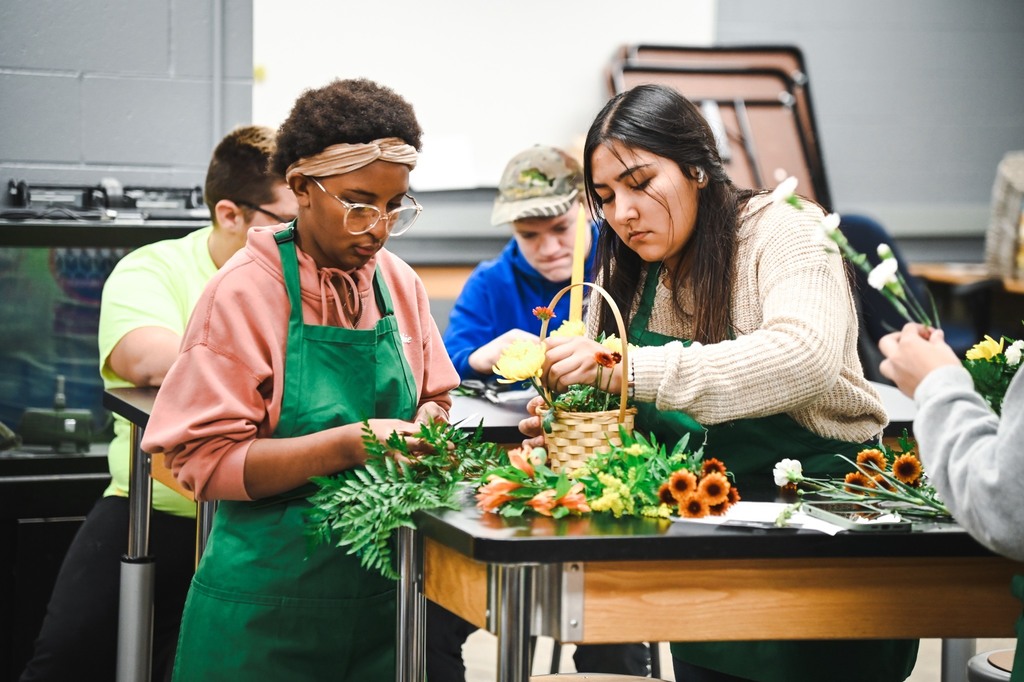 Check out Van Buren Tech's November edition of Tech Times in the Van Buren Reminder this Sunday, November 27, 2022.
Culinary Arts & Catering Management students working hard on creating homemade pizzas for hundreds of orders throughout the building.
Check out this month's edition of Tech Times in the Van Buren Reminder! Pick up your copy on Sunday, October 30th at a local store or restaurant near you!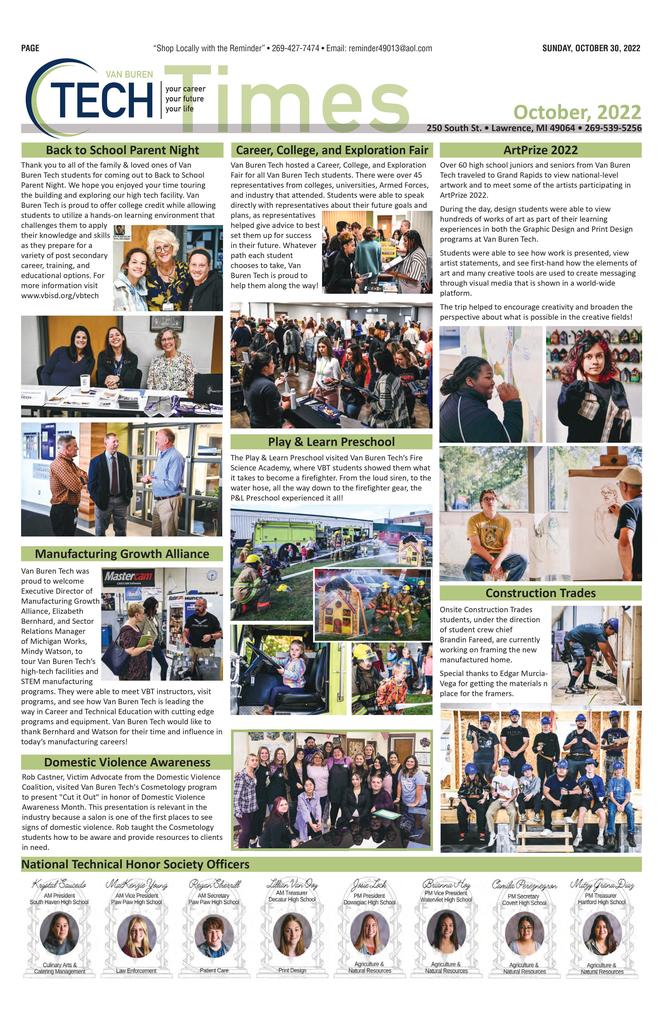 Rob Castner, Victim Advocate from the Domestic Violence Coalition, visited Van Buren Tech's Cosmetology program to present "Cut it Out" in honor of Domestic Violence Awareness Month. This presentation is relevant in the industry because a salon is one of the first places to see signs of domestic violence. Rob taught the Cosmetology students how to be aware and provide resources to clients in need.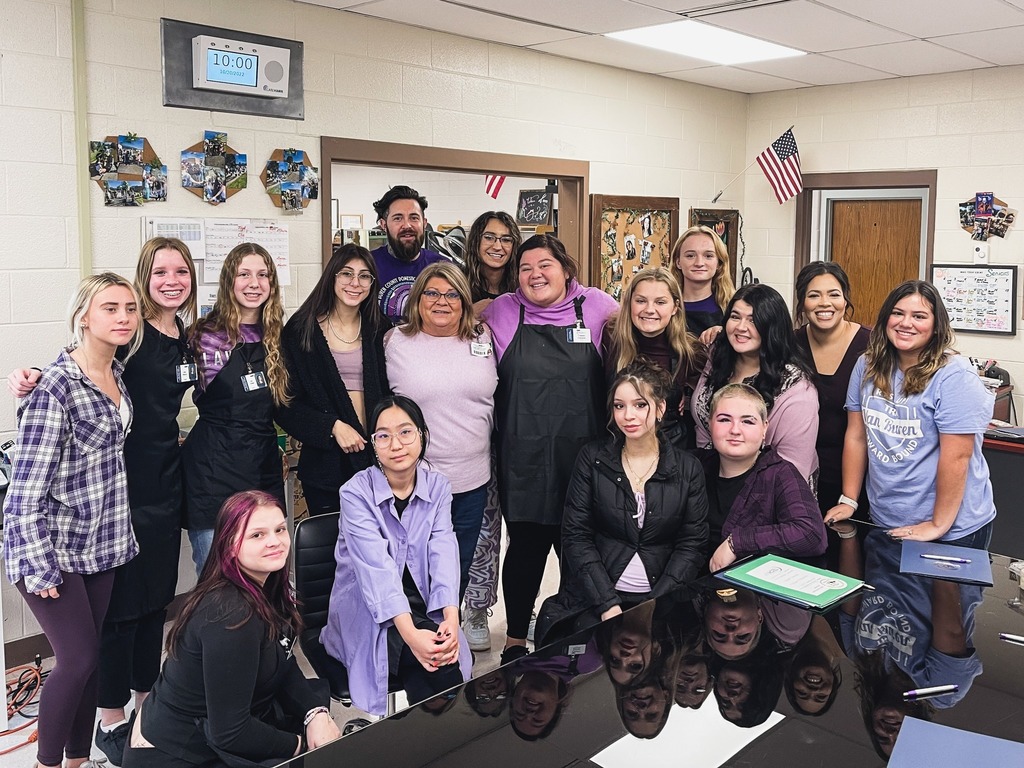 Van Buren Tech's Engineering & Architectural Design program visits Byce & Associates, Inc. Students looked at various projects in and out of the office with the Byce team and are excited to grow in this successful industry!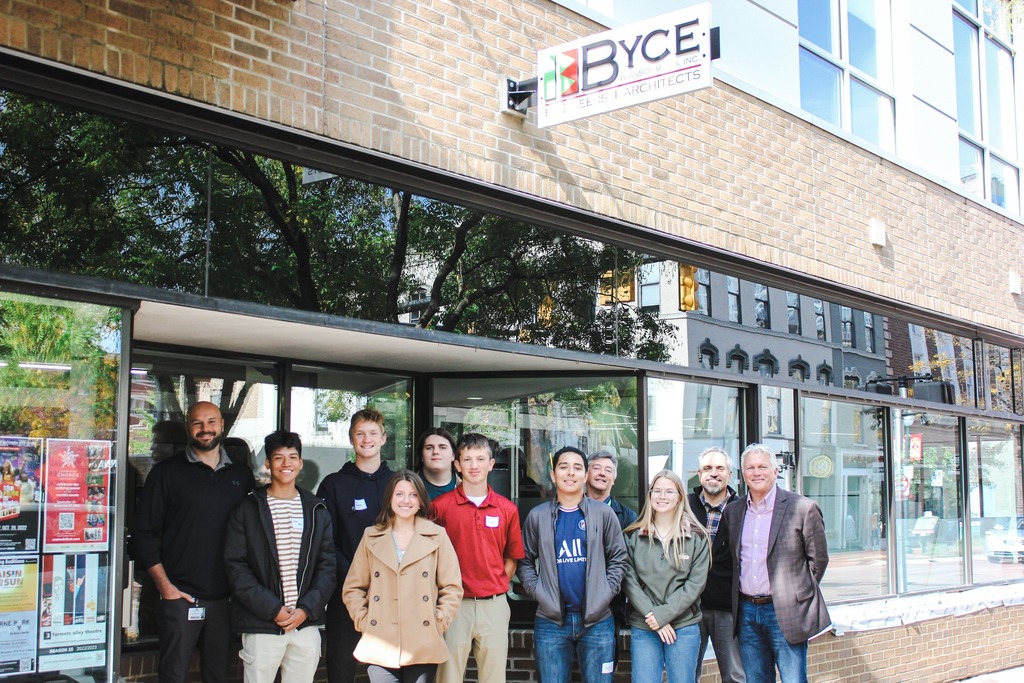 Onsite Construction Trades students, under the direction of student crew chief Brandin Fareed, are currently working on framing the new manufactured home. Special thanks to Edgar Murcia-Vega for getting the materials in place for the framers.