VBISD Joins Talent Together to Develop Innovative Teacher Certification Pathways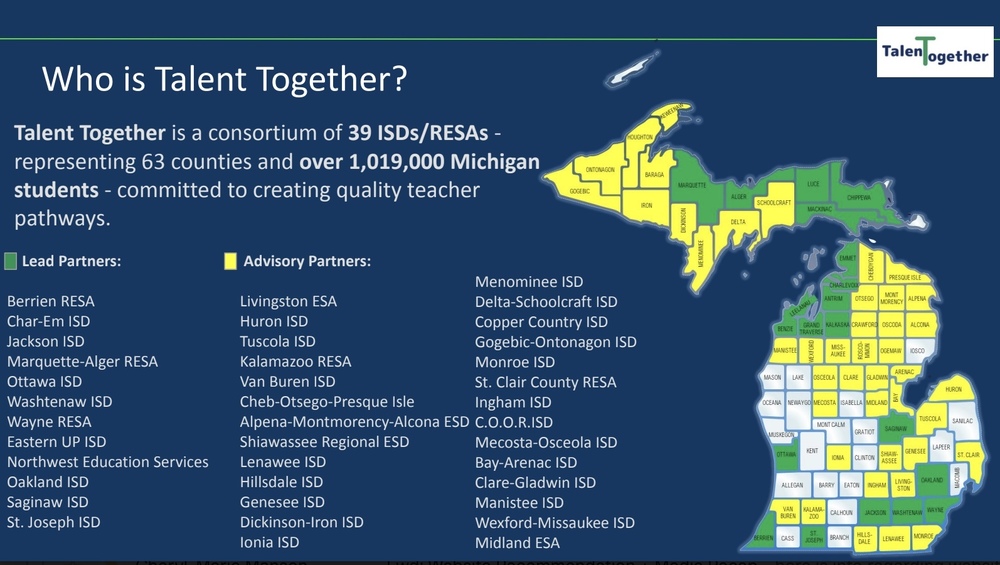 A consortium of 39 Intermediate School Districts (ISDs) has formed an innovative partnership to address the teacher shortage crisis in Michigan. Dubbed "Talent Together," the partnership includes districts spanning 63 counties—from the Upper Peninsula to Southeast Michigan—that collectively serve over 1,019,000 students.
To date, this is the largest education collaboration of its kind in state history. Click here to read the full article.
Michigan Reconnect & CLEP Virtual Presentation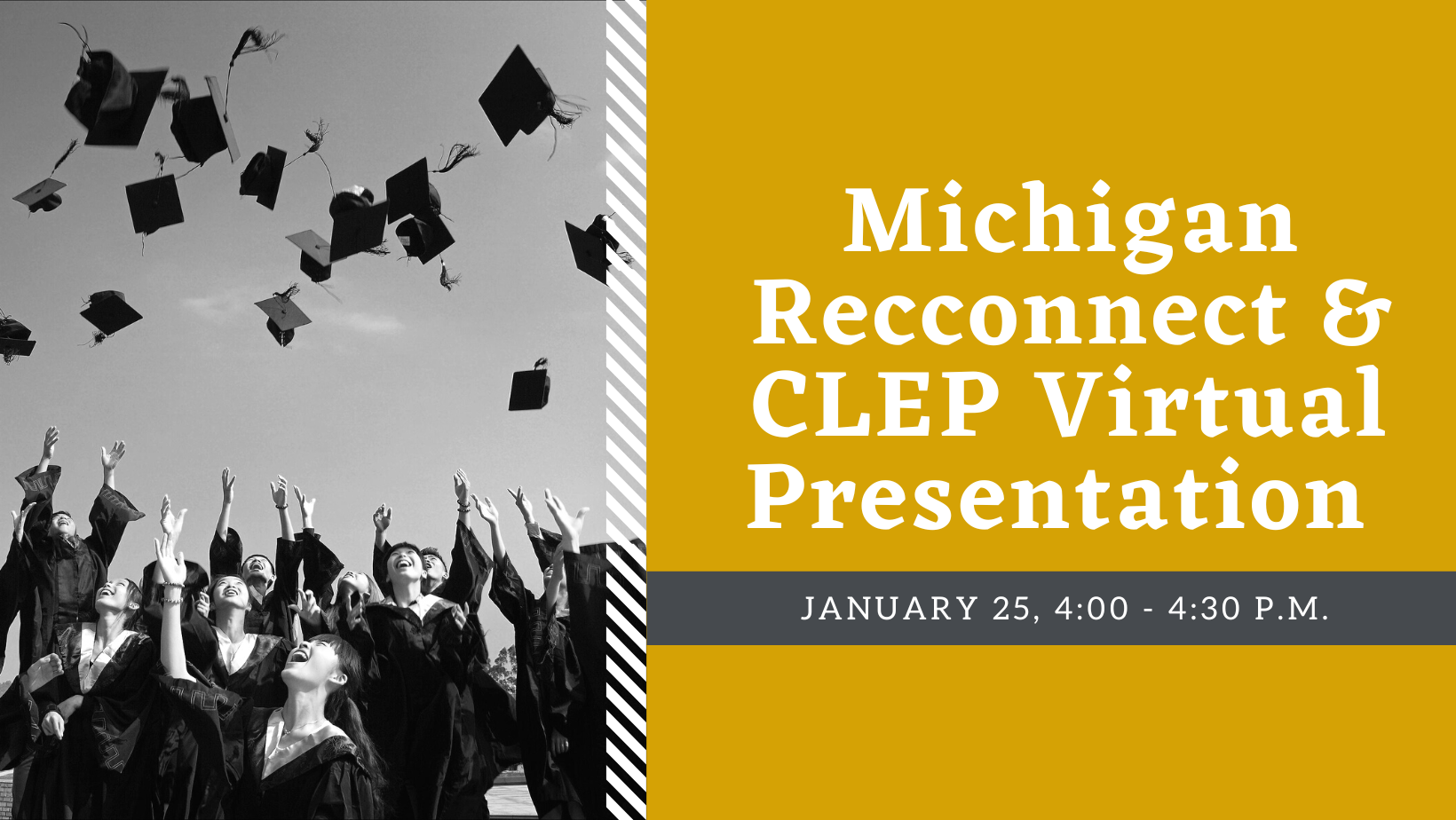 Interested in a no to low-cost pathway to a college degree?
Then this virtual presentation is for you!
January 25, 4:00 -4:30 p.m.
Learn about:
· Michigan Reconnect
· CLEP
· Pathways to Teaching
Registered on Learning Stream.